Finding loads for your vehicle on your way back from completing a load, also known as a 'Return journey', prevents dead mileage from eating into your profits and keeping your van running full. It's also a handy way of broadcasting your availability to other members on the Exchange so you get more load opportunities on the go.
IN THIS ARTICLE
How to set up a return journey via desktop
Step 1) To start a new return journey, click on the 'Return Journeys' tab.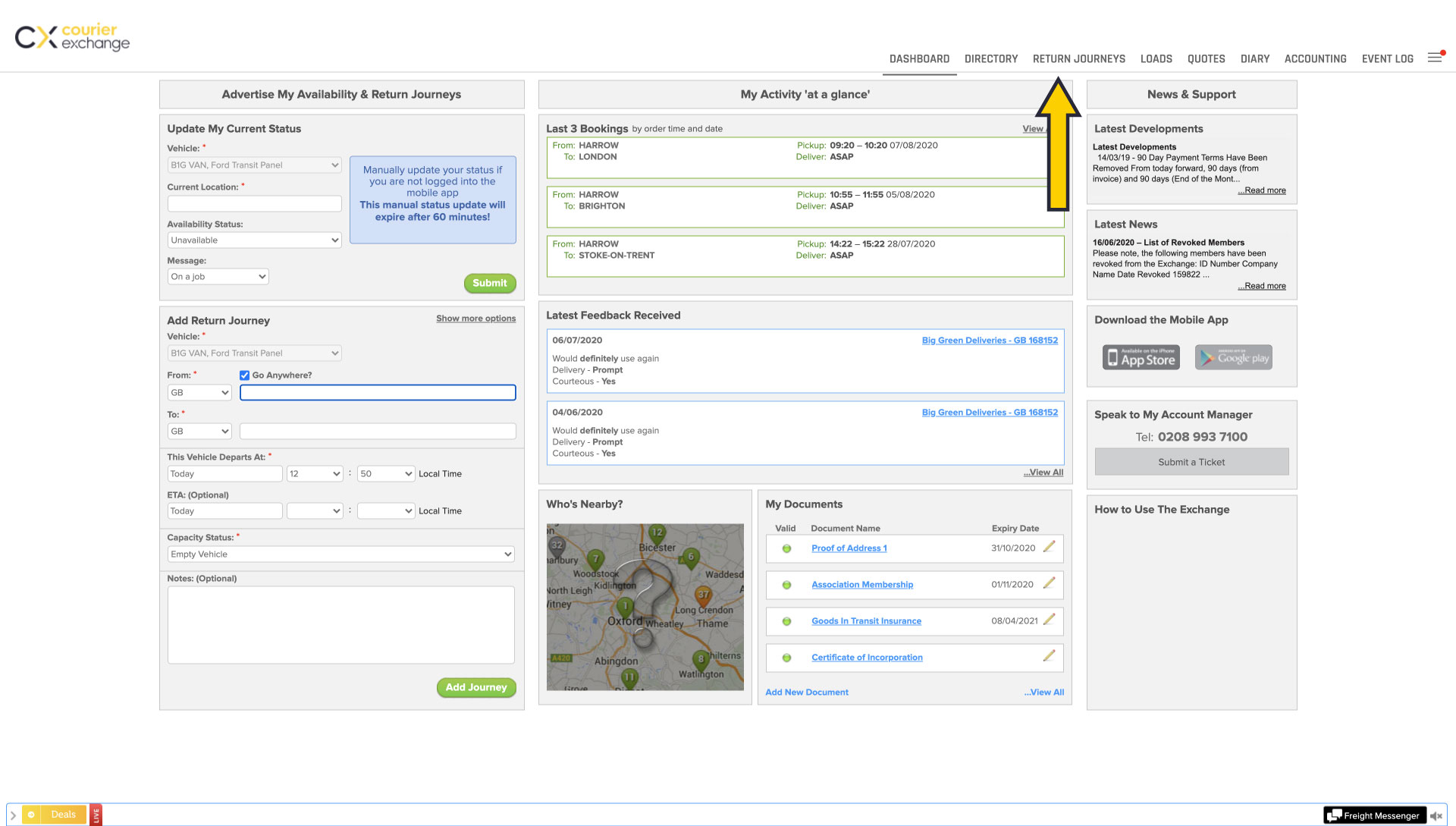 Step 2) Click the 'Add Journey' button.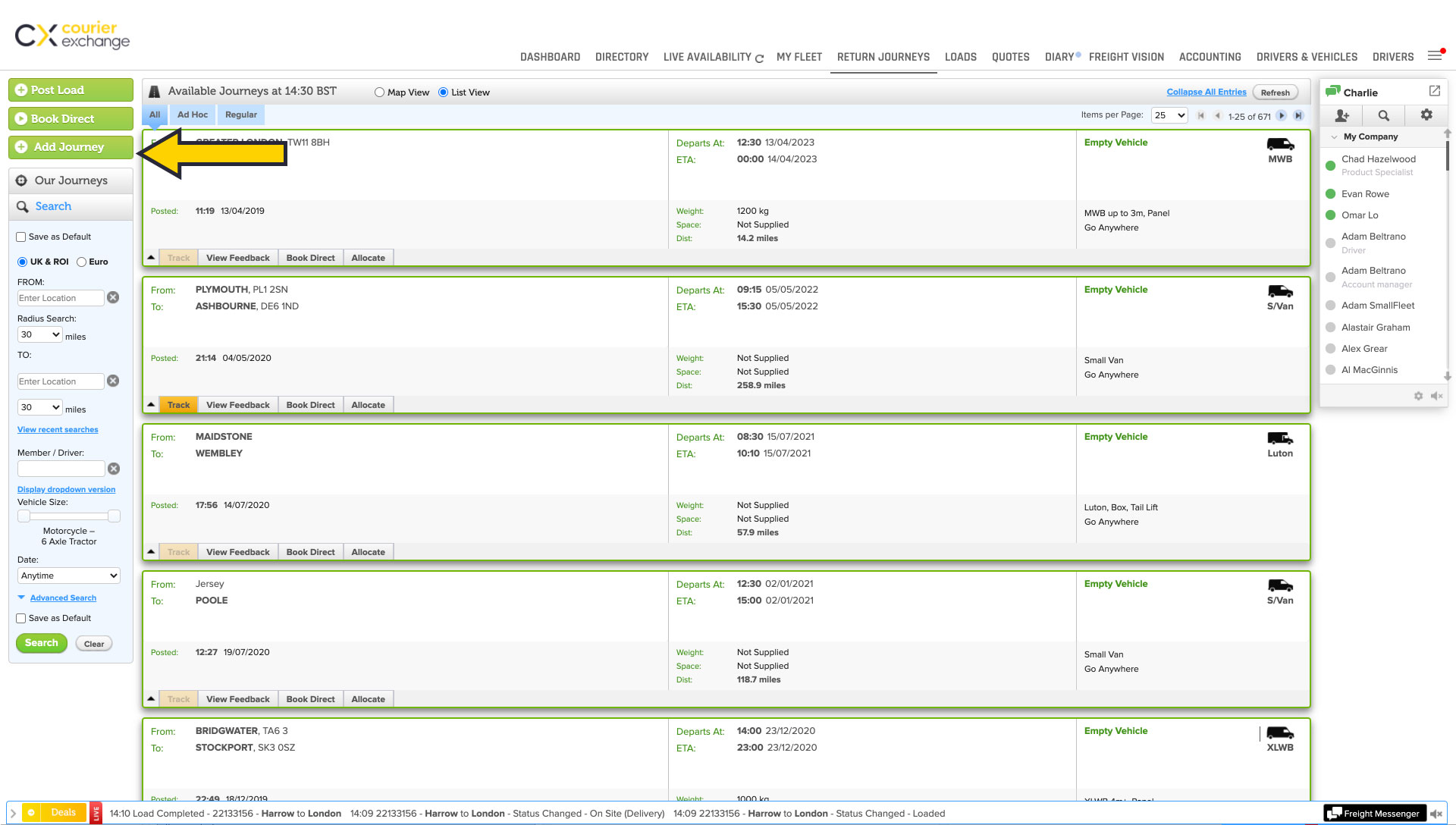 Step 3) Enter your FROM and TO location.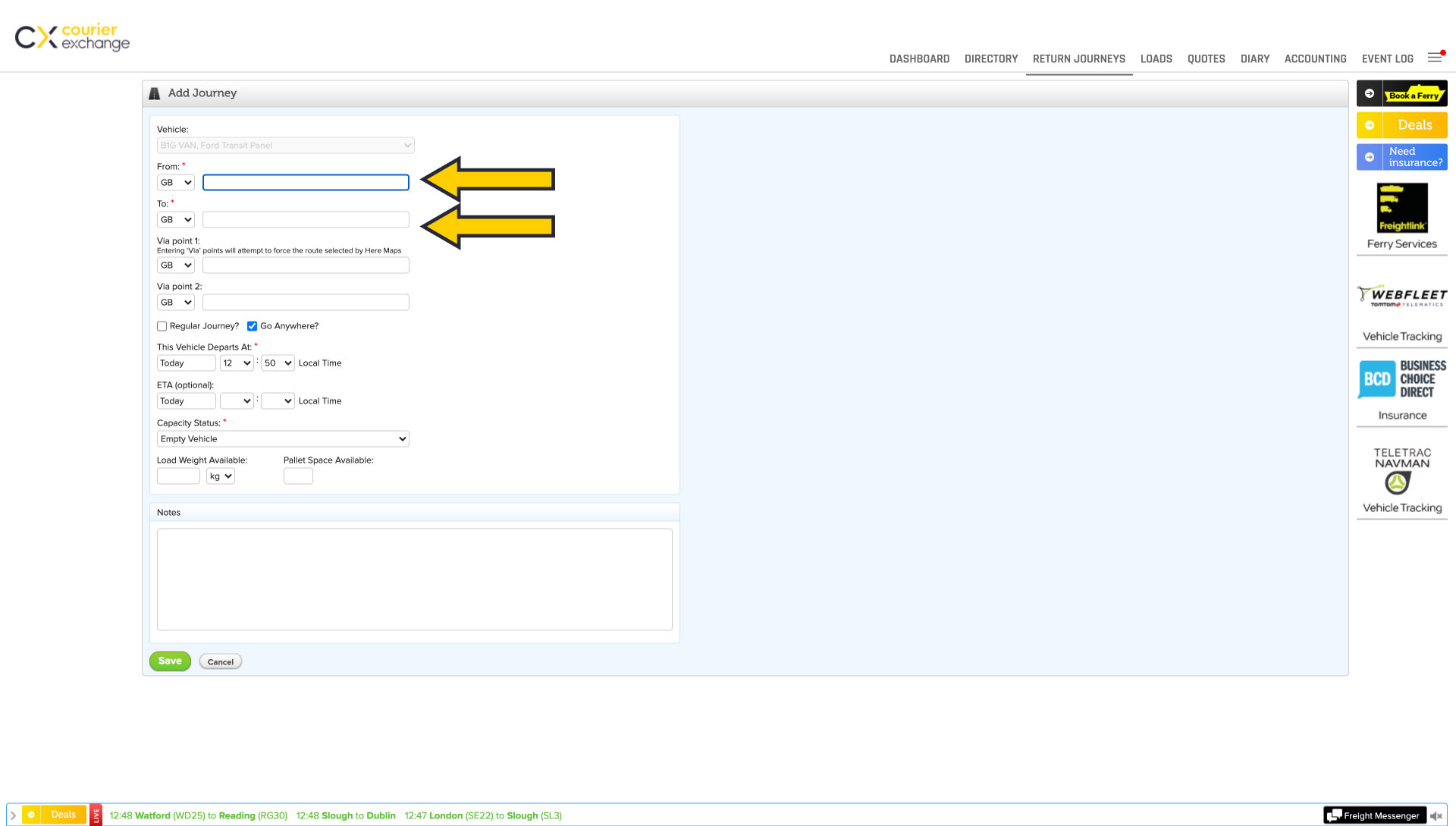 Step 4) If you're going to be passing through other areas, you can add this here. Our system will send you load notifications based on the direction you're travelling in.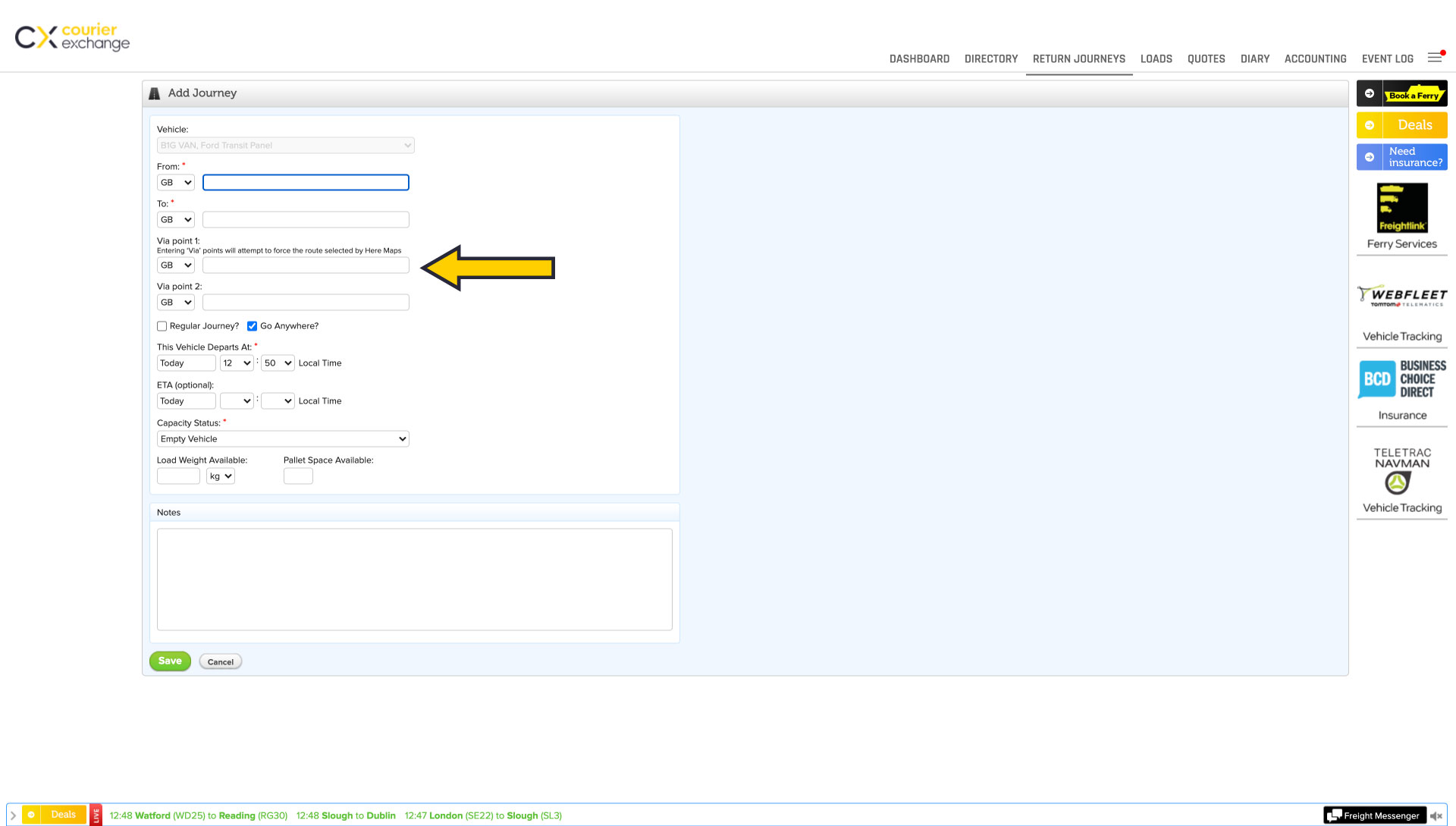 Step 5) By checking the 'Go Anywhere' box, our system will find loads for you which are reasonably off-route. If you're happy to go in any direction, check the box.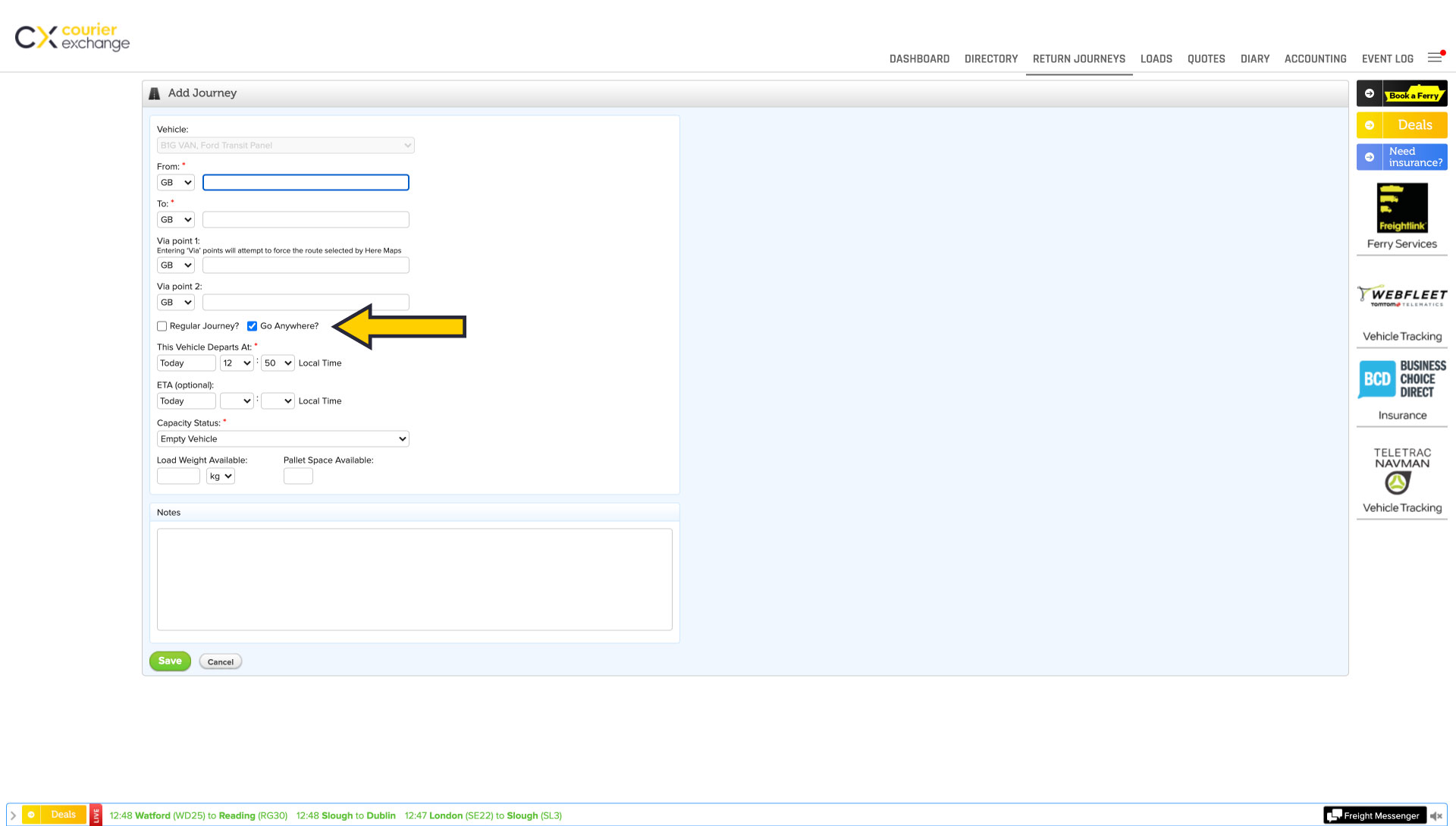 Step 6) Enter your vehicle's departure details. You also have the option to include an estimated arrival time.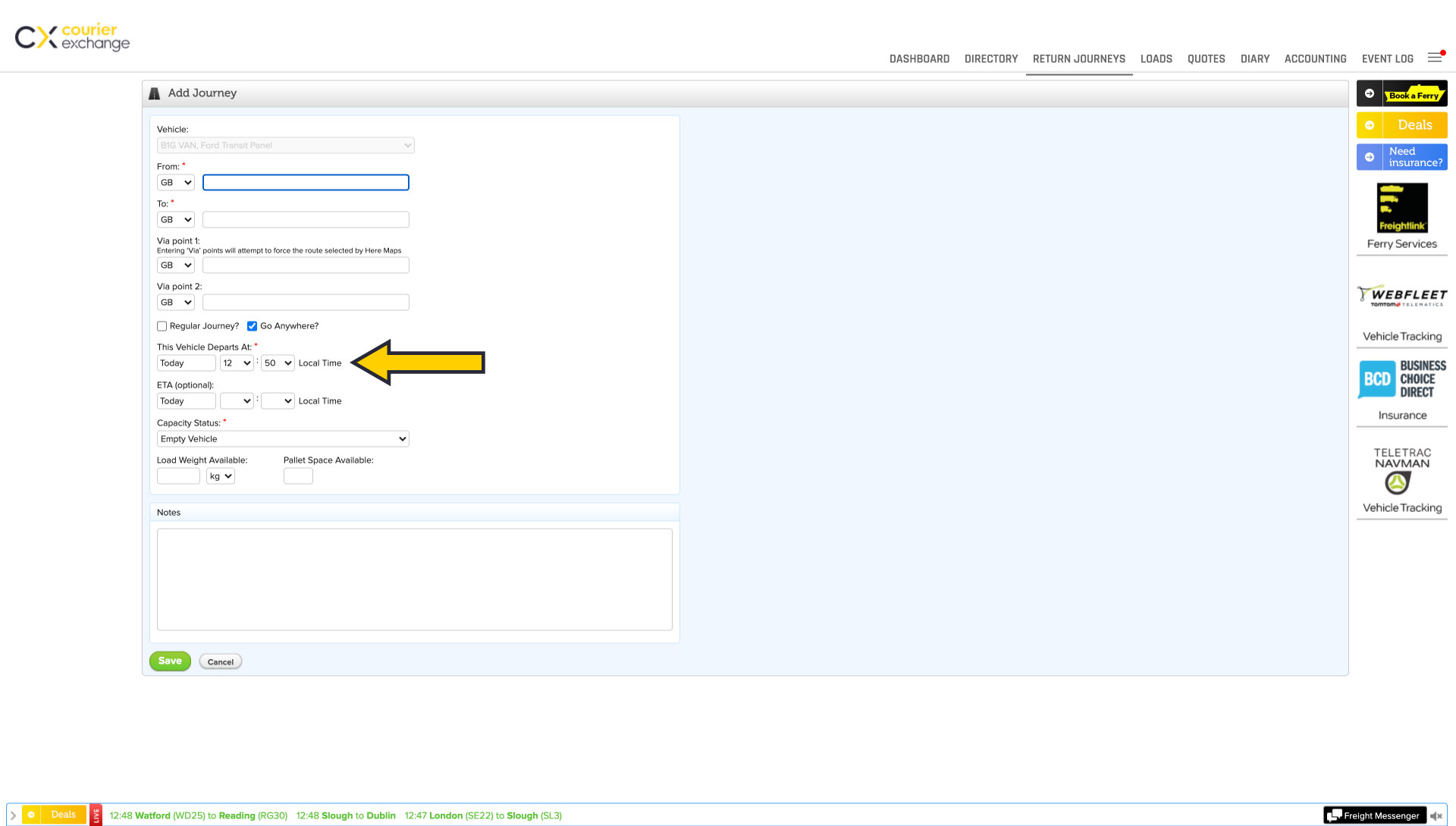 Step 7) Finally, you can add any notes about your vehicle or journey in the comments box.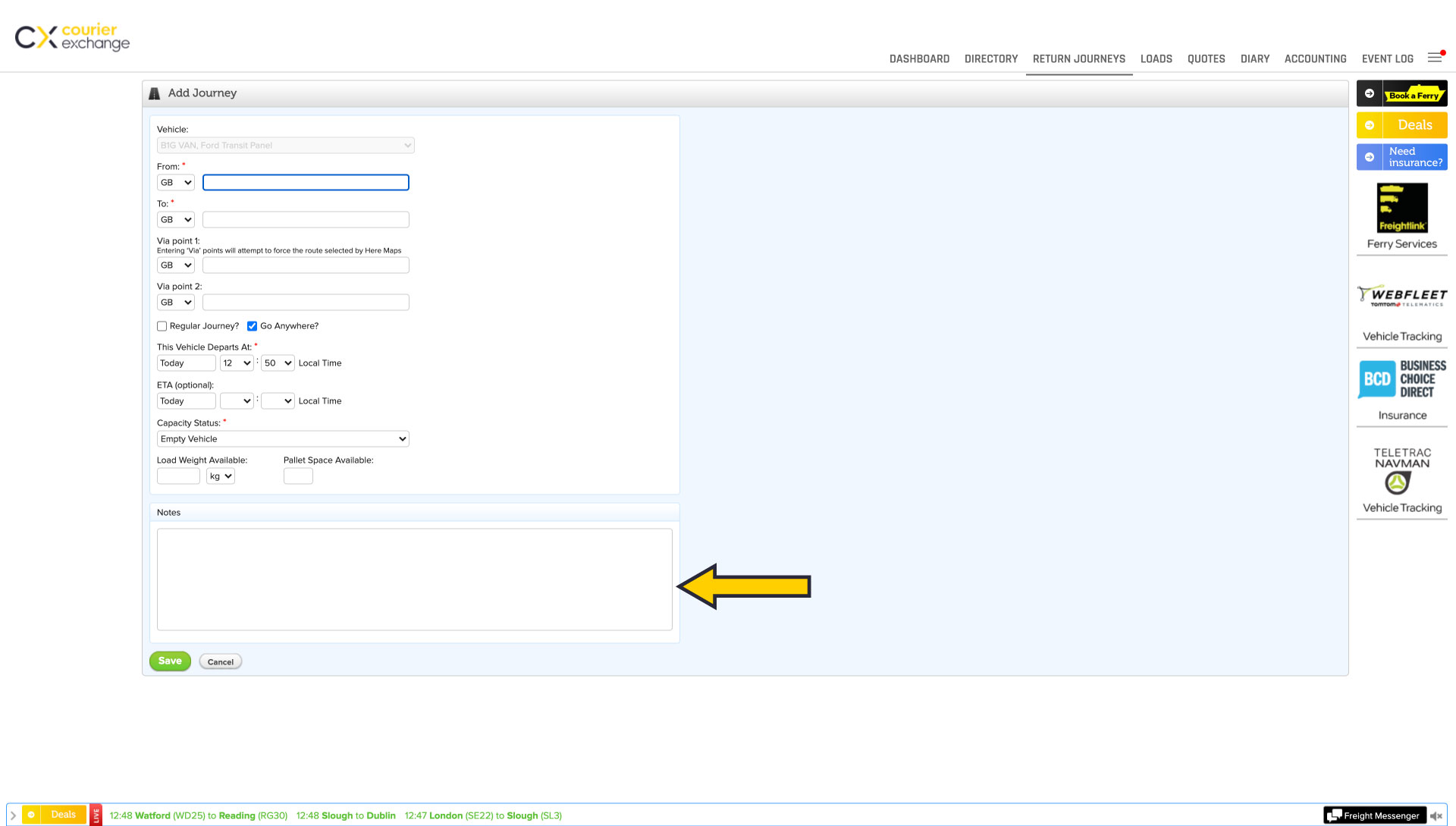 Step 8) Once you're happy with all the details, click 'Save'.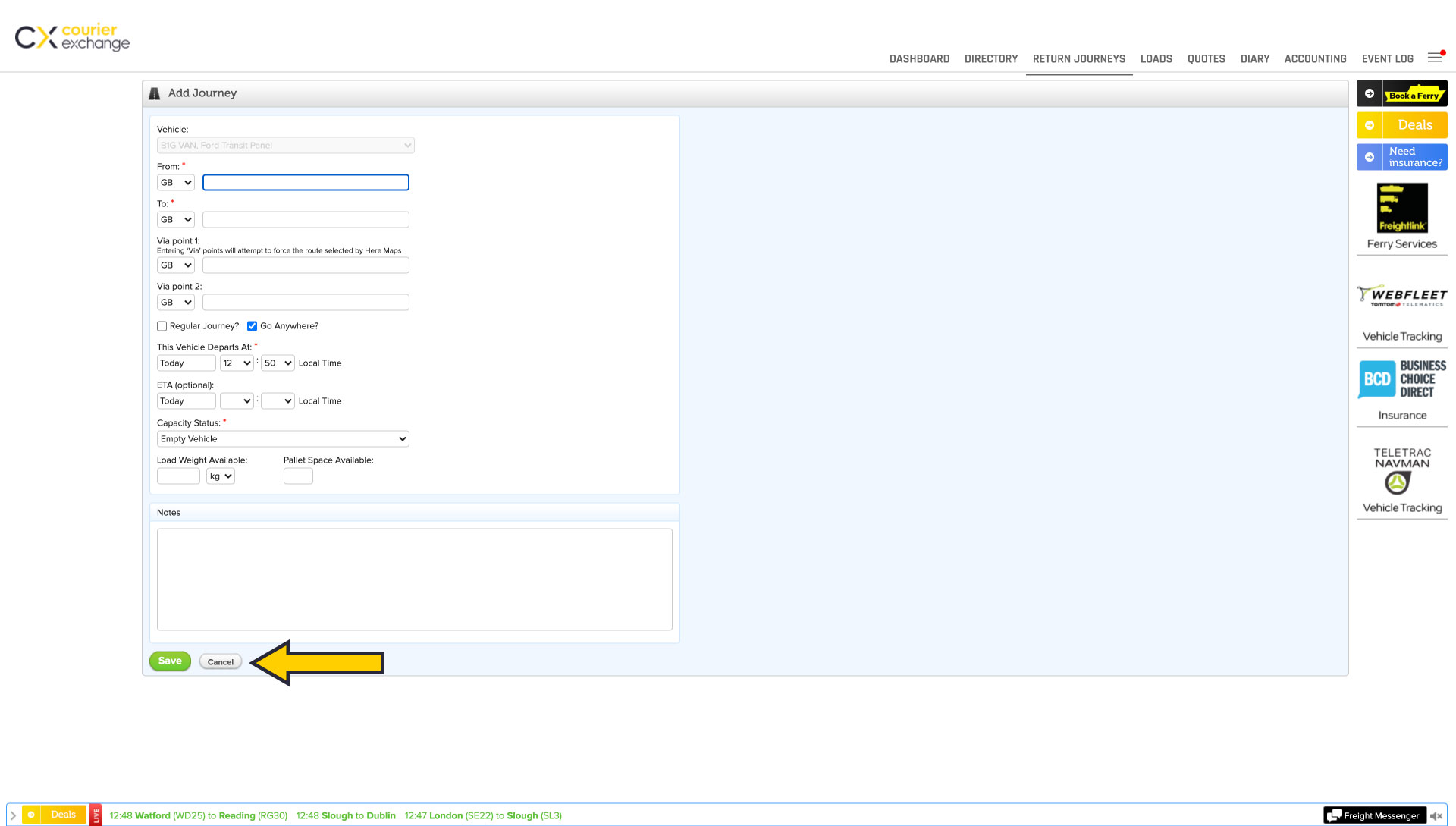 Return Journey notifications are calculated based on the departure time. We recommend that you update the information if there are any changes to your journey, so we can provide you with the best matches.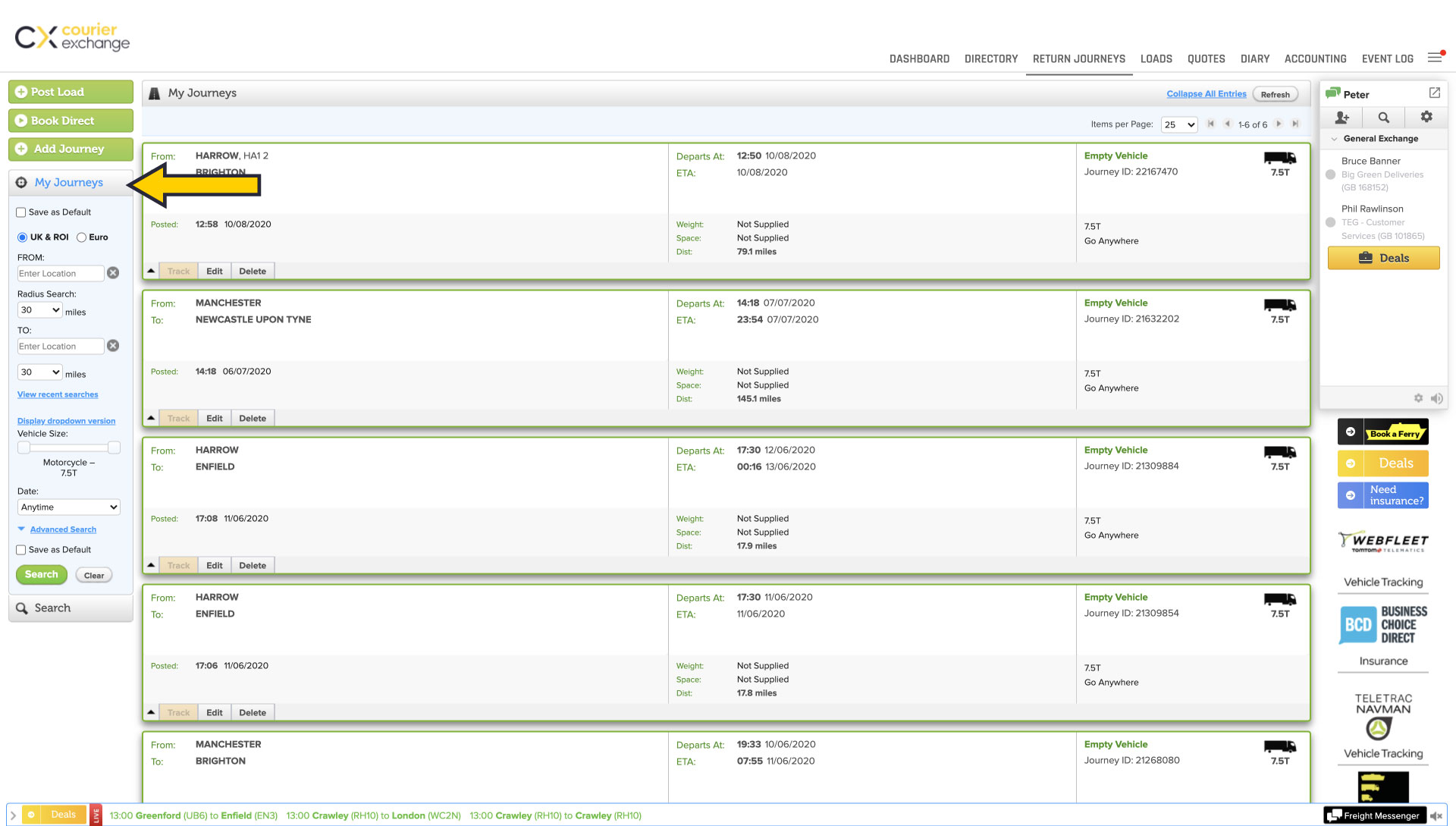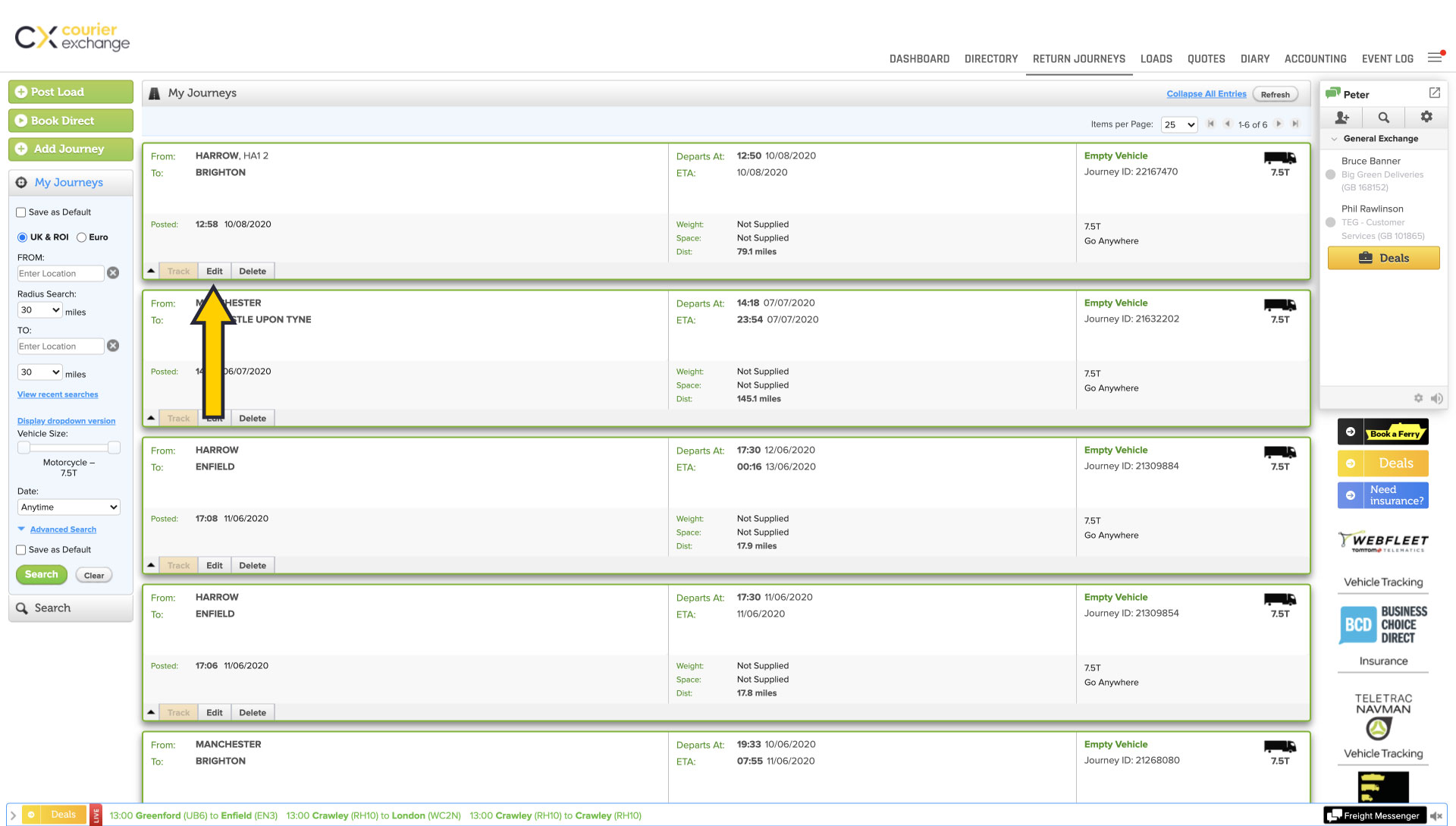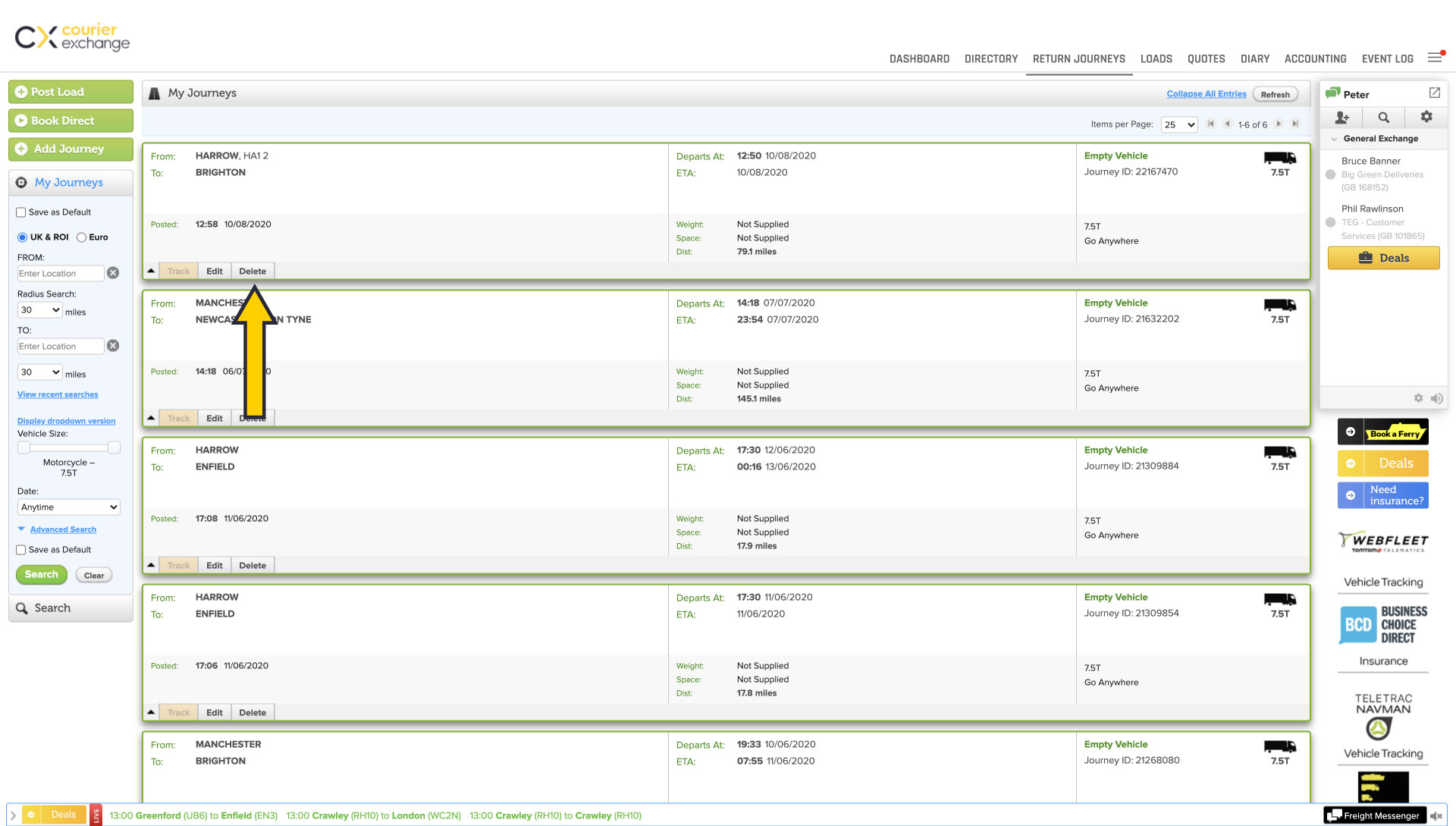 How to

manage

return journey

s

on the

mobile app
Step 1) Log in and tap the 'Going Home' tile.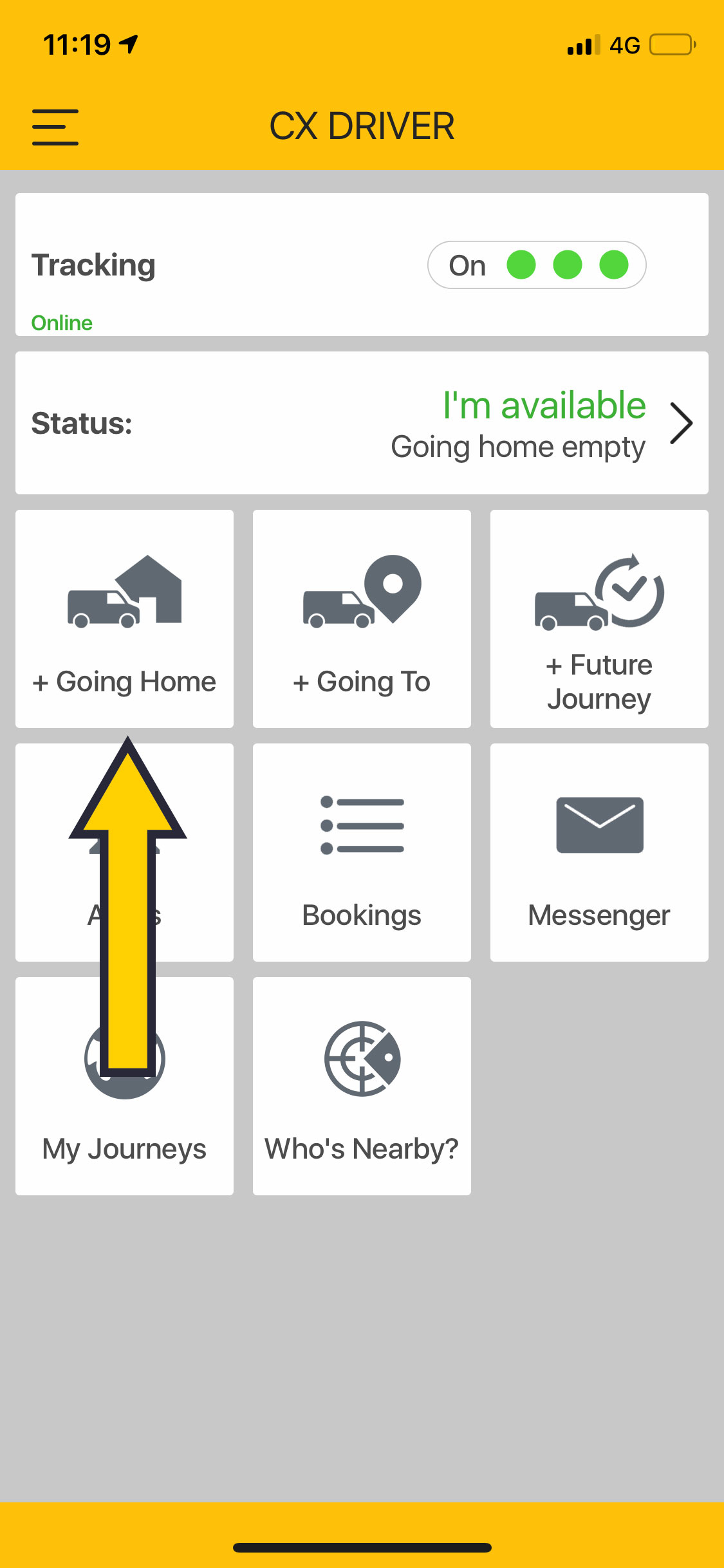 Step 2) Our system will collect your GPS information and registered home location.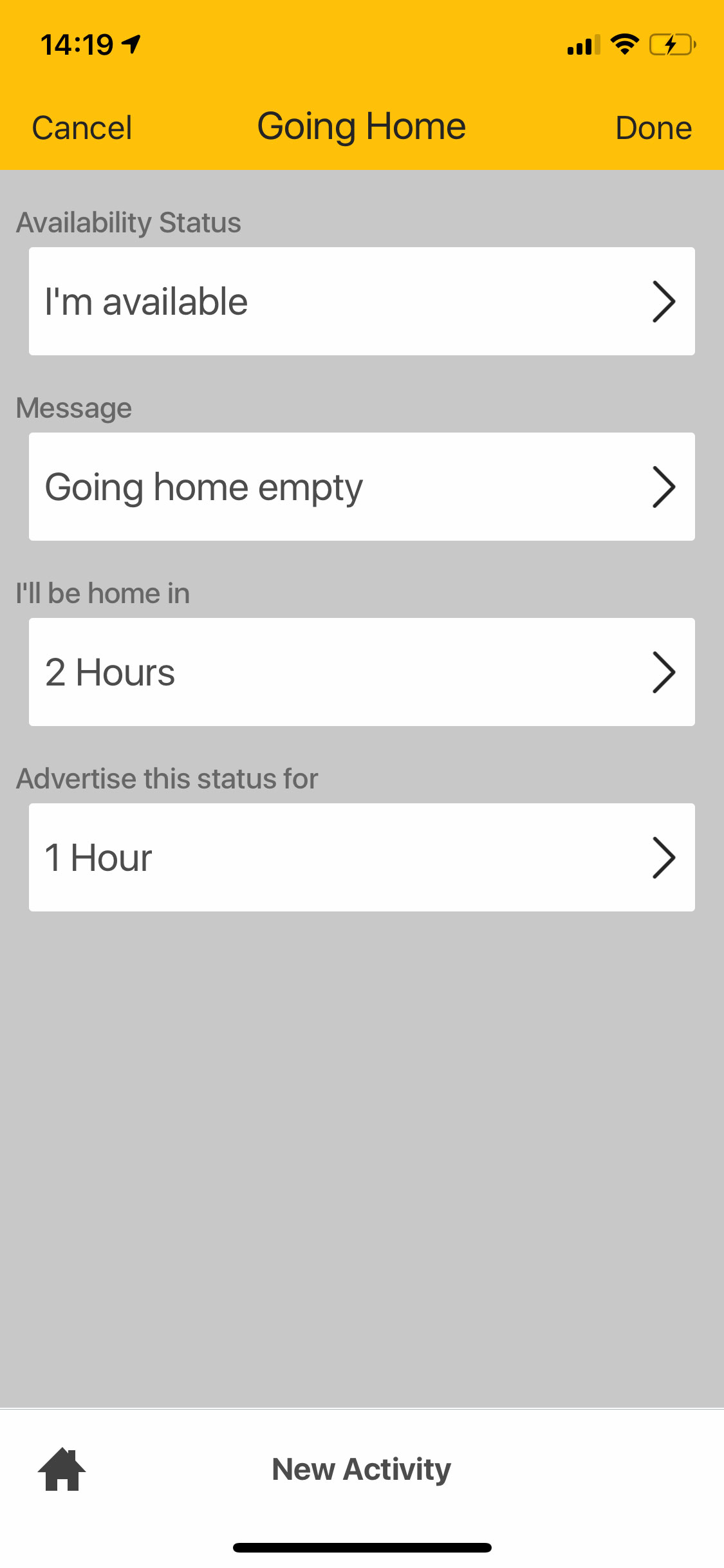 Step 3) Complete the form based on the estimated time you think you'll be returning home.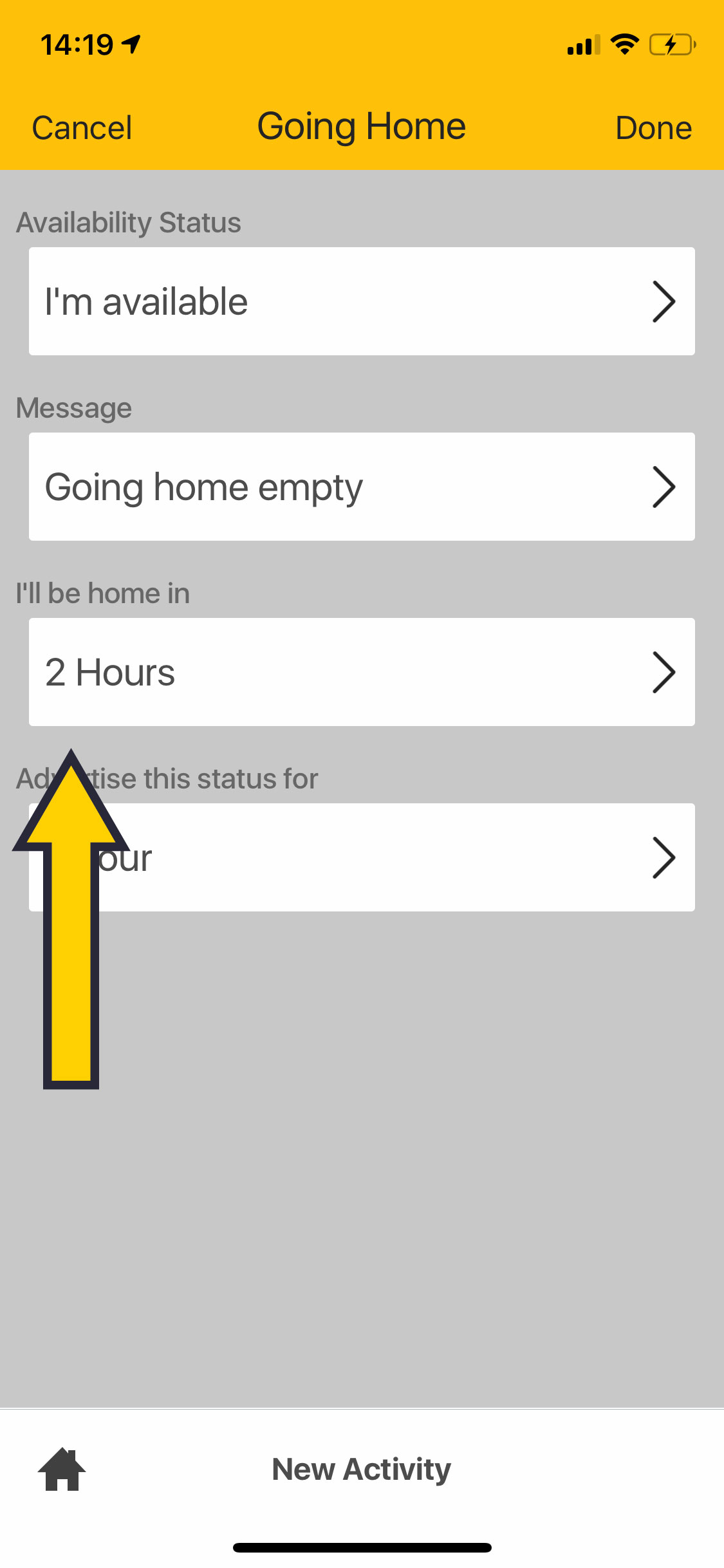 Step 4) You might be heading off to a different destination. If so, return to the home screen and tap the 'Going To' tile.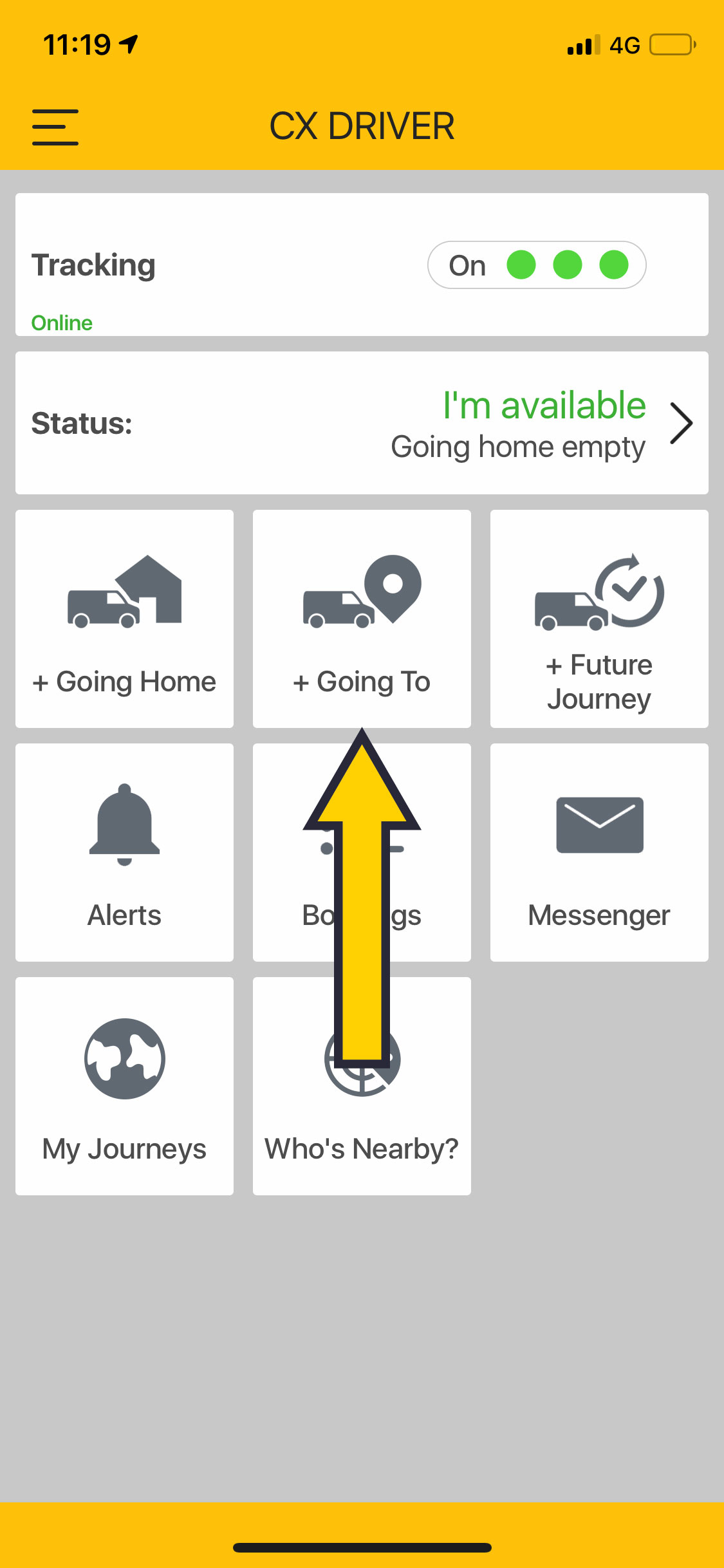 Step 5) Complete the form with the address you're heading to.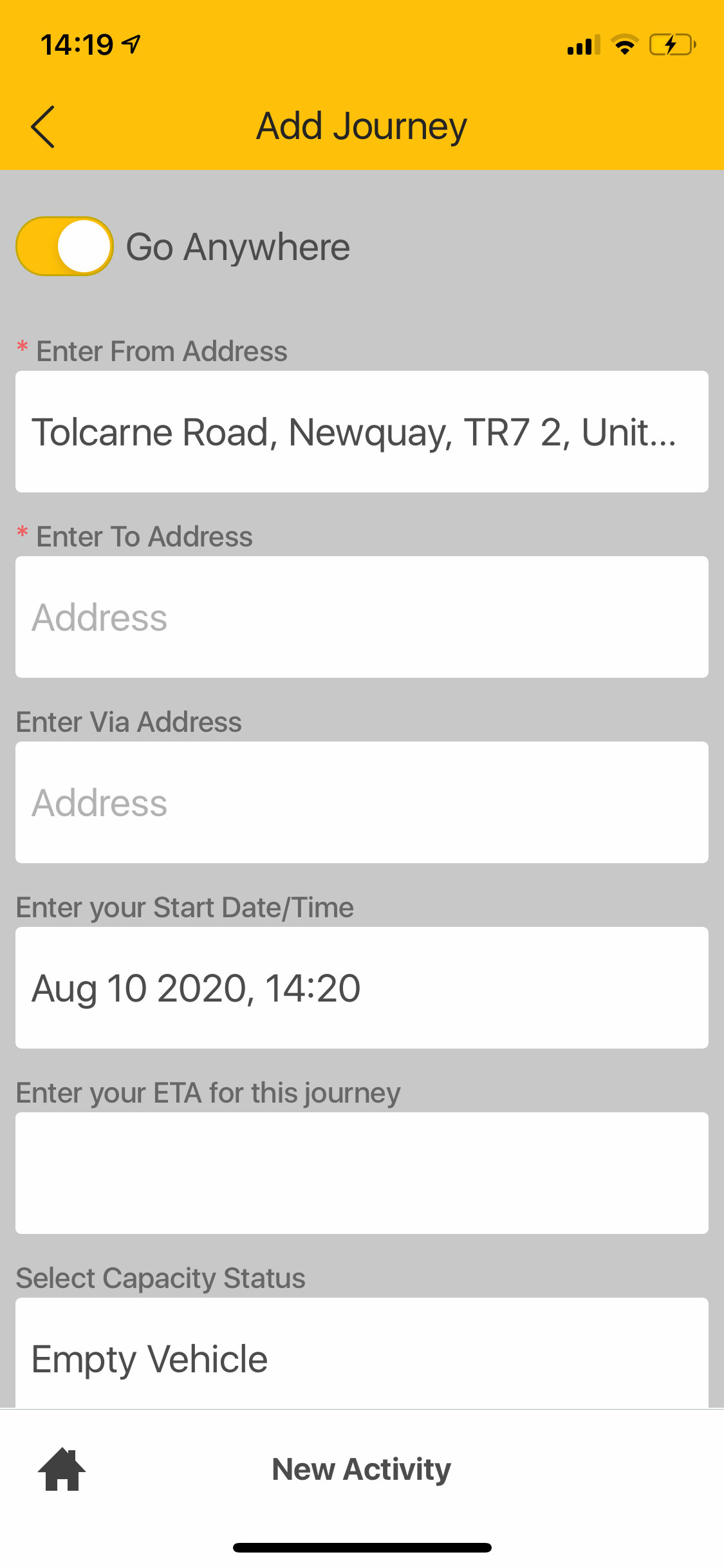 How to add a future journey on the mobile app
Advertise your future position to other members on the Exchange so they can potentially book you for loads.
Step 1) Tap on the 'Future Journey' tile.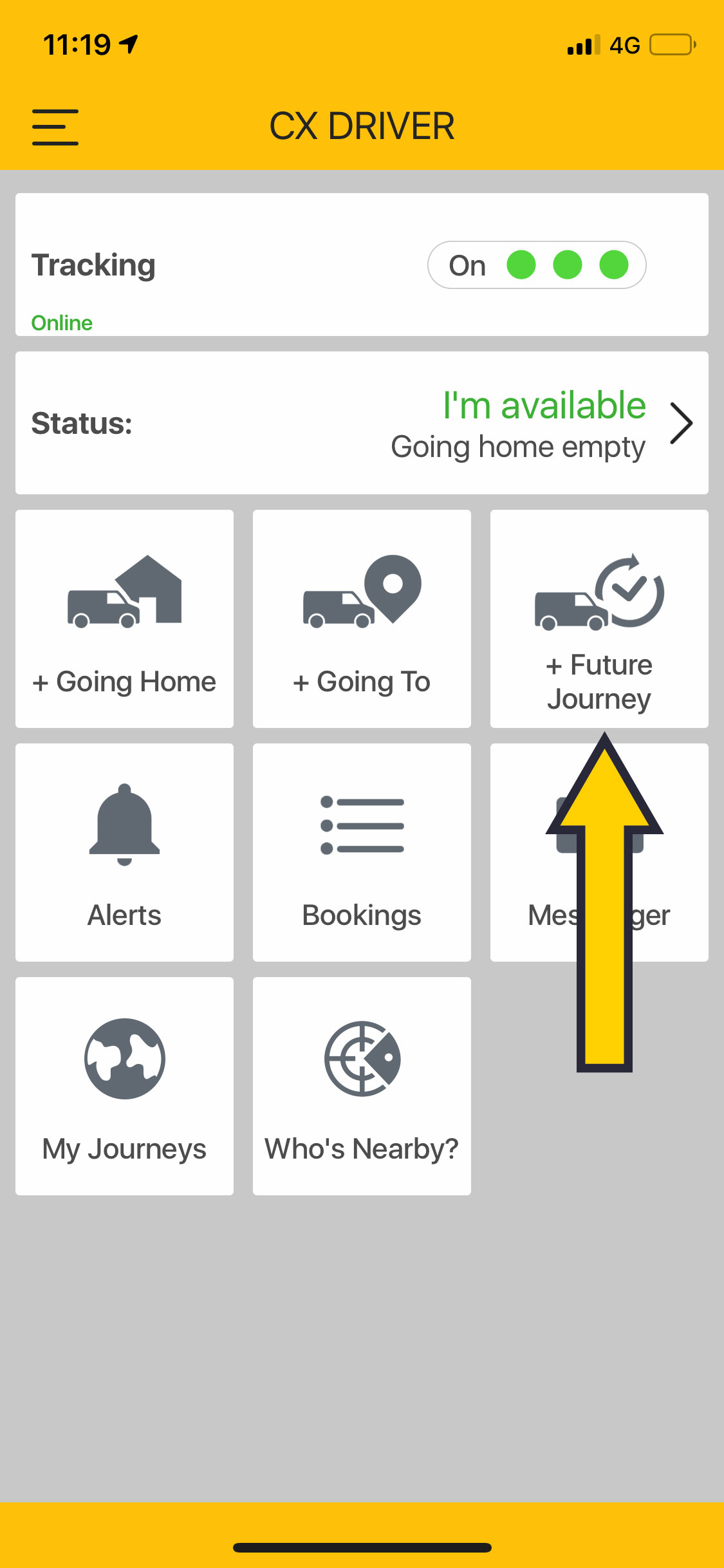 Step 2) Enter your future destination details.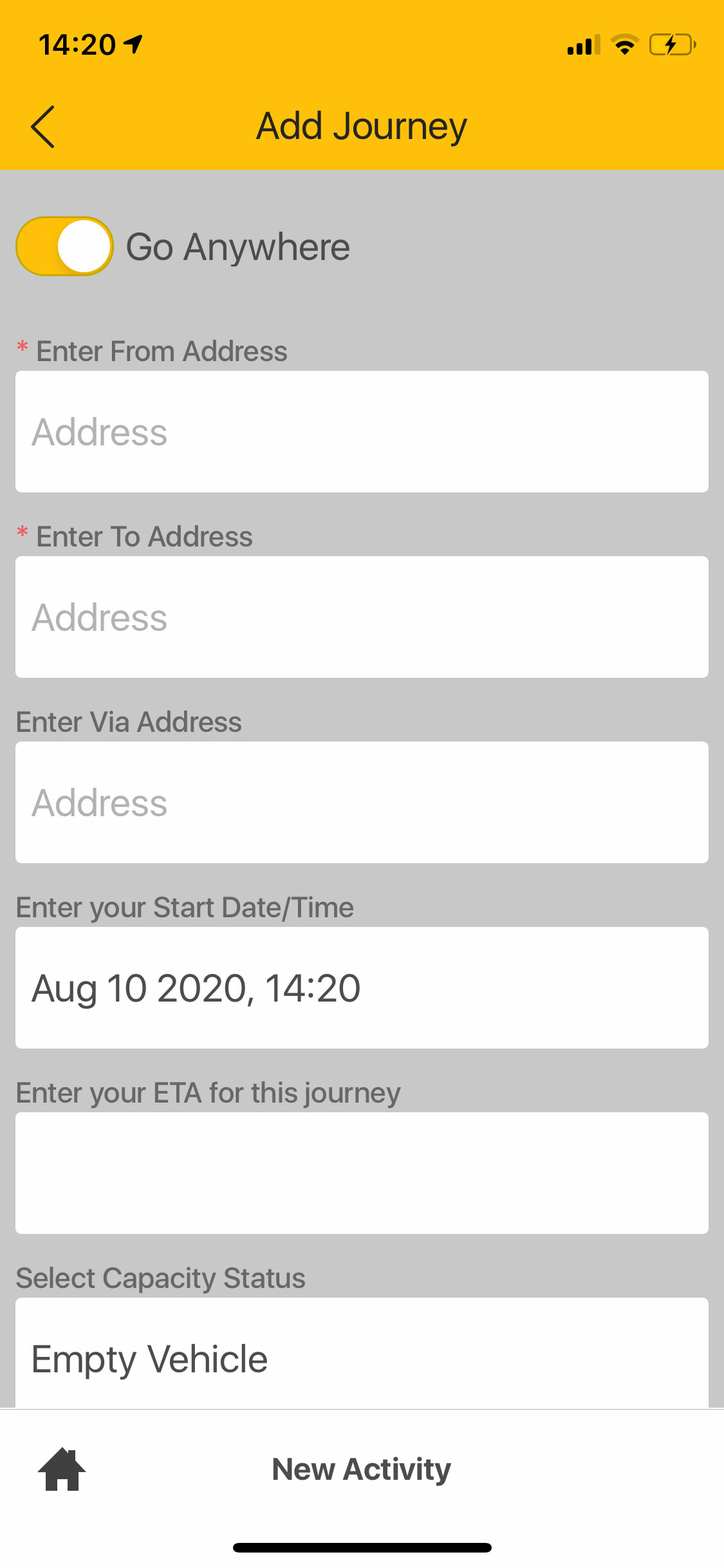 Step 3) Tap 'Save' when you're done.