You can find answers to your questions without having to leave the CX Fleet app. We've integrated the Help Centre and customer support to provide you with optimal support whilst you're on the move.


If you're trying to find out how something works, here's how to access our Help Centre articles:


Step 1) Open the main drop-down menu and tap on 'Contact us'.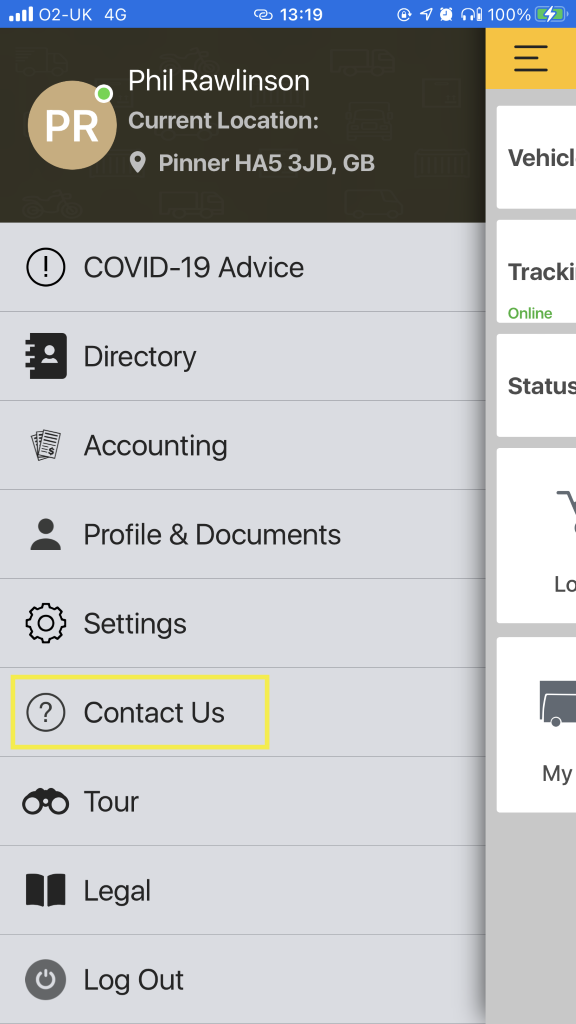 Step 2) Tap on 'Help Centre'.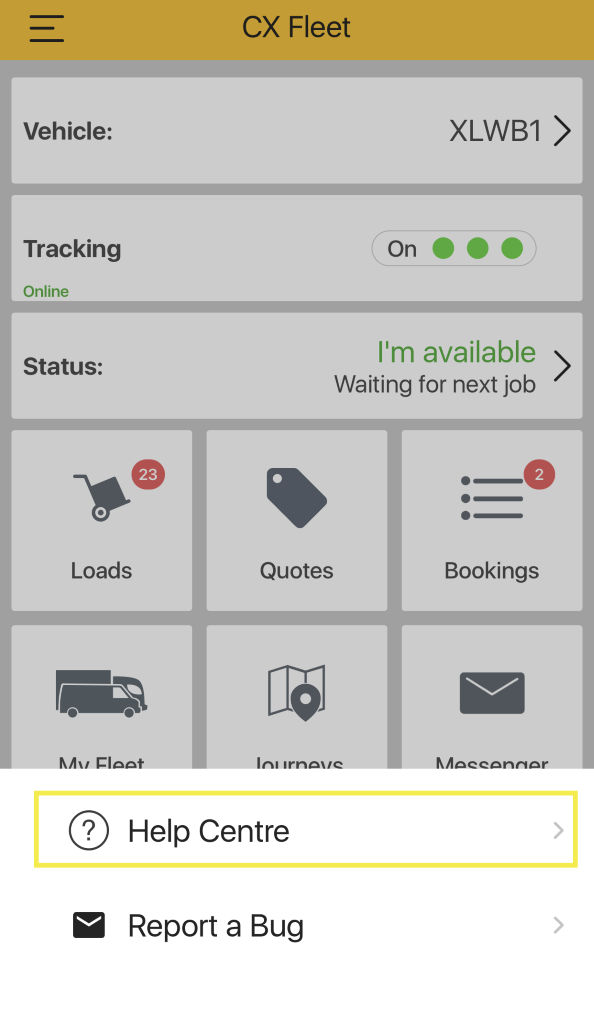 Step 3) Scroll down to the 'CX Fleet 3.0' section to open the support articles available.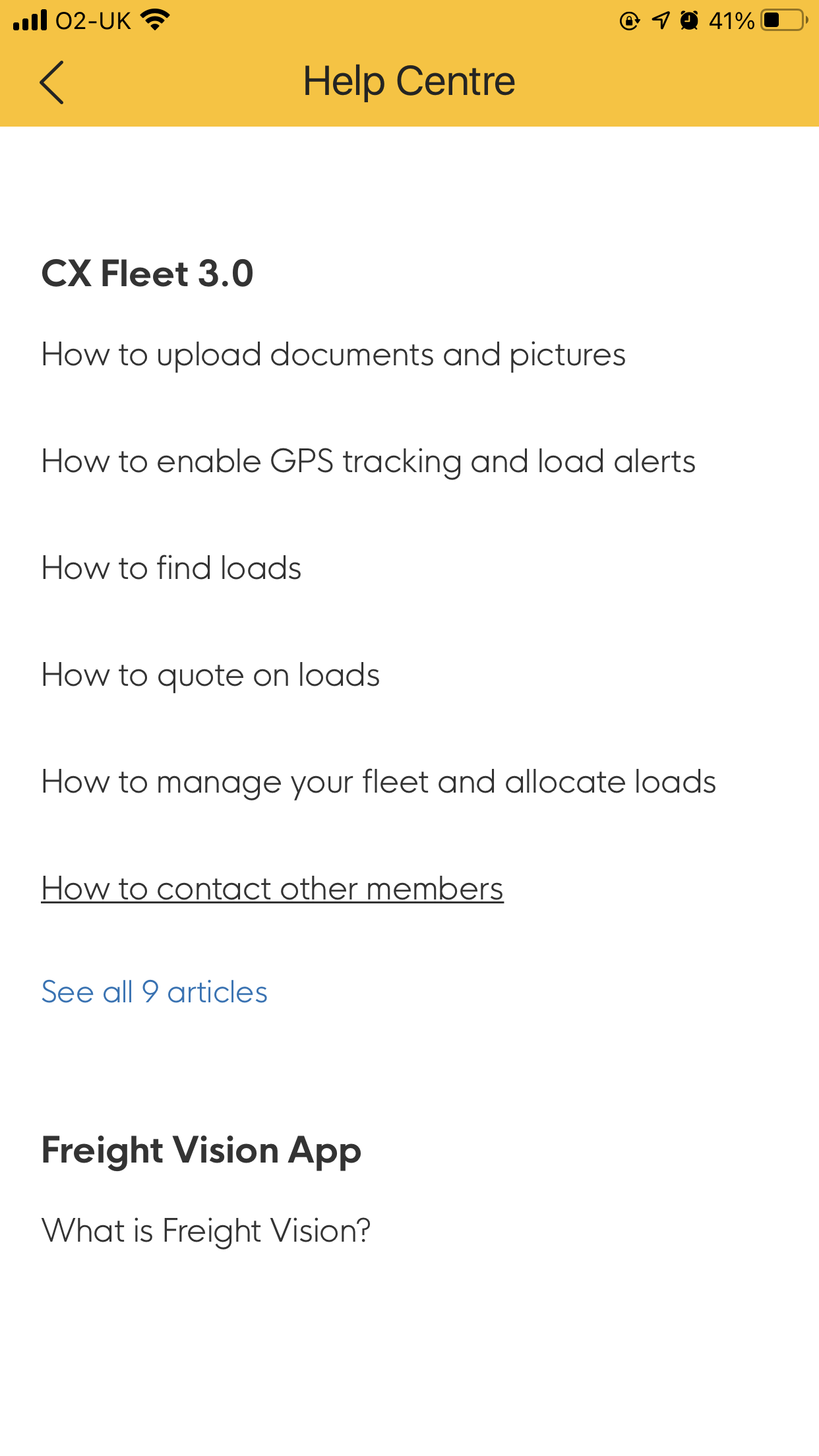 Step 4) If you haven't found what you're looking for in the main article list, tap on 'CX Fleet 3.0' and use the search bar to ask your question.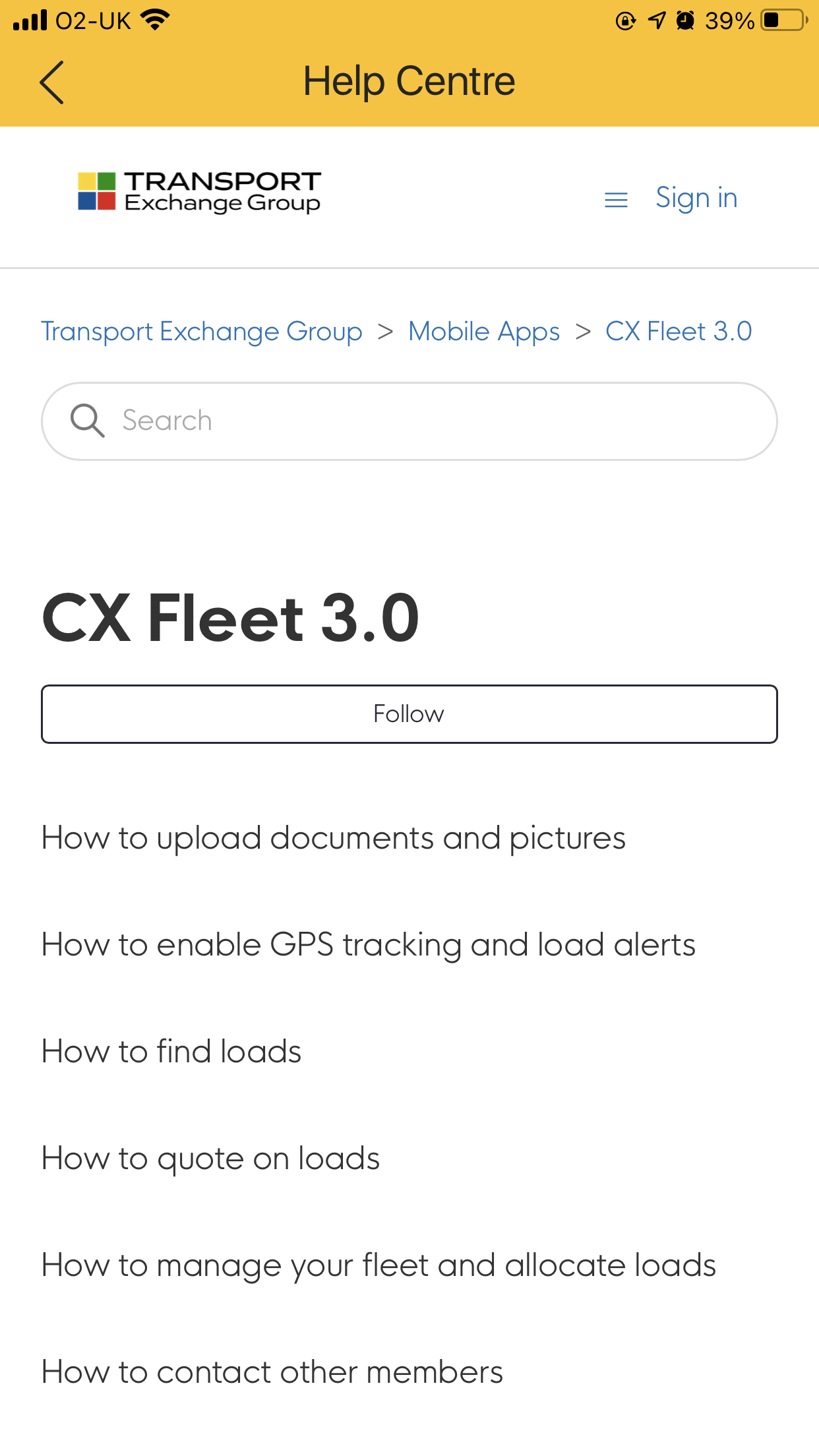 If you're experiencing functionality issues, you can let us know by reporting a bug.