Private groups are when groups of members are registered together – if you belong to a private group, you can track each others' vehicles and and advertise jobs, exclusive to the group.
Please note, this feature is only available on Company and Freight Forwarder subscriptions.
If you're a load poster, this is an especially important feature – you can register your reliable contacts in a private group. They will then be first in line to see your job posting and you can track their vehicles easily on the platform's live availability map!
How do I make a private group?
Firstly, please note you can only form private groups on your desktop. Here's how to do this:
1. Login on the platform
2. Click on the Menu button – 3 stripes icon, located at the top right corner of the screen

3. Then click on 'My Profile'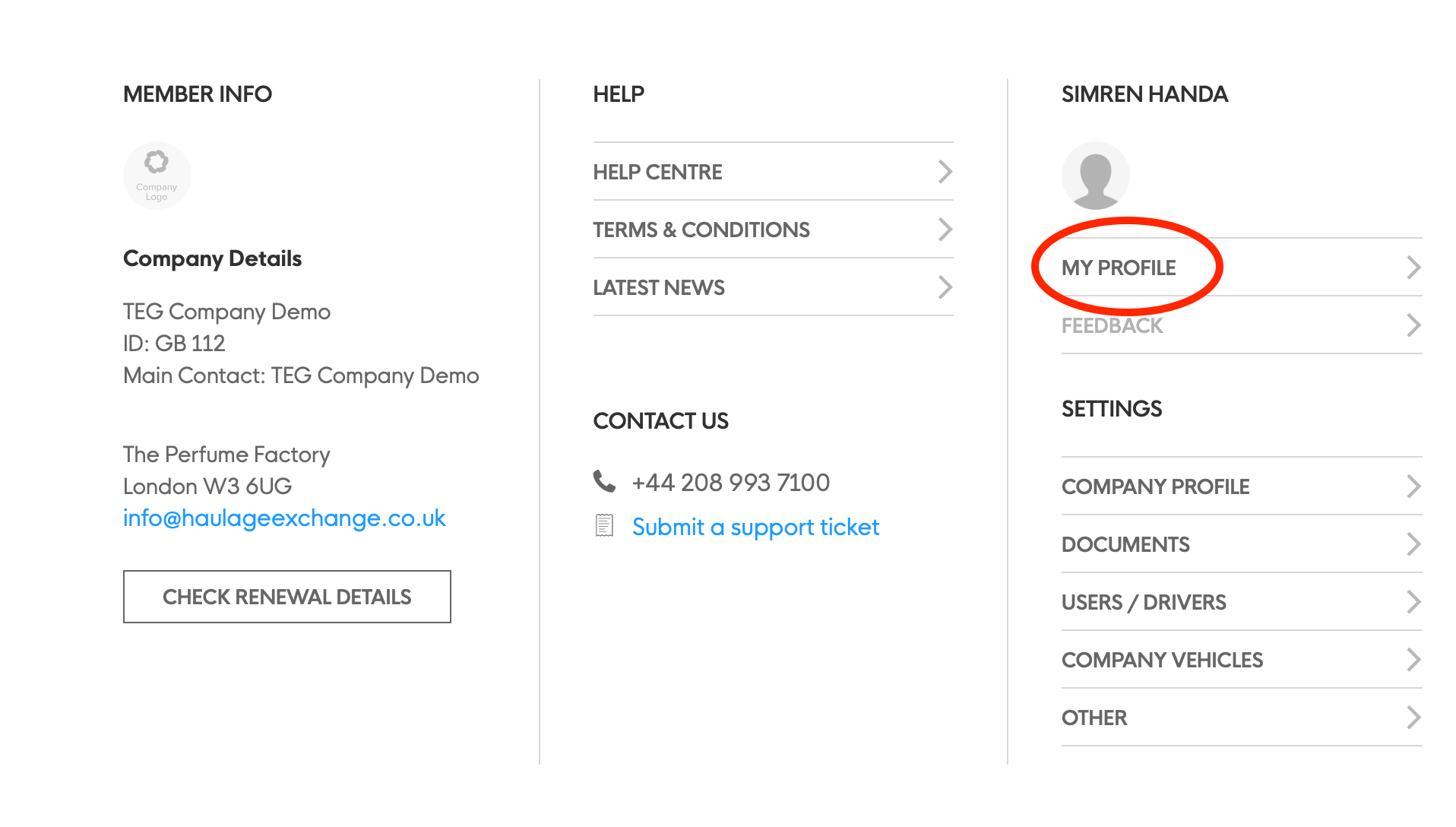 4. Finally click on the Groups tab located on the left hand-side of the screen to add, remove or edit a Private Group

You can then input a group name and the member ID/company name!

You also have the option to advertise all the posted jobs to a particular group only. This can then be saved as default by selecting the registered group.
How does it work?
Once formed, you should be able to view your private group on the Live Availability map, where the group can be ticked and unticked.
The private group will also be available on the 'Post Load' form when scrolling down to 'Who do you want to notify?'.
You can then choose which group you would like to advertise a job to.