There are several user roles within the Exchange. This article explains in detail about what each role can and can't do.
IN THIS ARTICLE 
Exchange user roles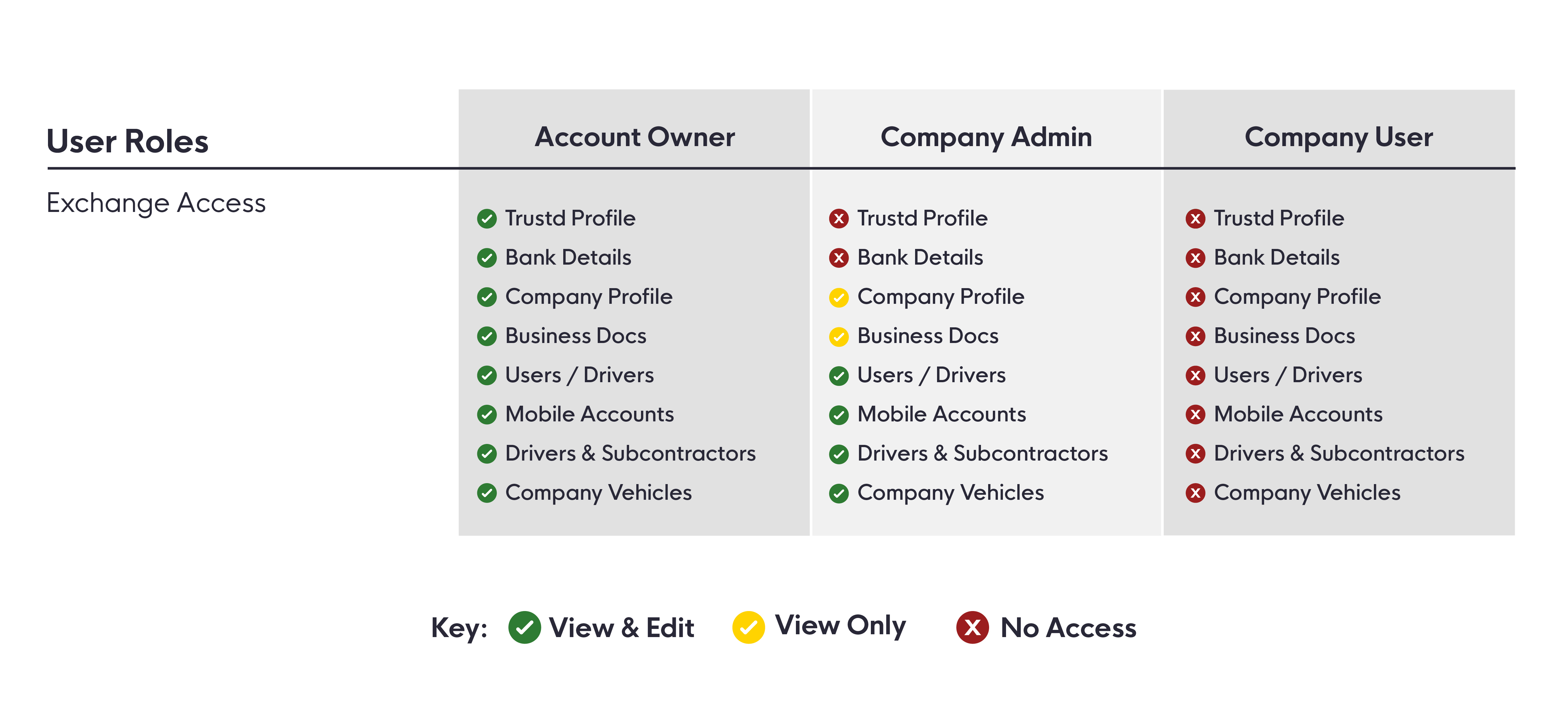 Account Owner
The Account Owner is the ultimate owner of an Exchange account and has the authority to complete all actions within the platform. The Account Owner role is the only person who can view and edit sensitive account information. To learn more about this role, please click here.
Company Admin
A Company Admin is the next level down from an Account Owner. They are able to view the Company Profile section and associated Business Docs, but they cannot edit any of these sections.
Company Admins also have the authority to manage more of the day-to-day elements, such as managing Users & Drivers (add/edit/delete), Company Vehicles and Mobile Accounts.
Company User
A Company User has the lowest level of user permissions within the platform. They are unable to view or edit Company details. They can, however, access features such as searching for loads or posting loads.
Finance Manager roles
There are two levels of user permissions for Finance Manager. The main difference between them is the ability to manage settings and integrations.
Finance Director
The Finance Director has the highest level of access. In addition to the Finance Bookkeeper permissions, they also have the authority to manage Finance Manager settings, integrations and access the Wallet. To learn more about this role, please click here.
Finance Bookkeeper
The Finance Bookkeeper can only access Finance Manager, approve invoices and set up payments. To learn more about this role, please click here.